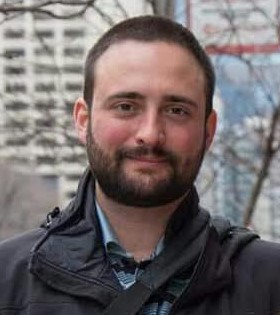 Kamil Radzyminski
Owner and Chief Instructor
Kamil has been involved with firearms and shooting sports since 2006.  He founded KR Defense Firearms Training, LLC in 2015 with the goal of providing friendly, goal-oriented firearms training to both new and experienced shooters.
He has successfully trained people from vastly different backgrounds and experience levels by blending his experience as a manager and technical skills trainer with his passion for firearms and the shooting sports.
Kamil is a NRA Certified Firearms Instructor and Range Safety Officer.  He is also certified by the Maryland State Police as a Qualified Handgun Instructor.
He specializes in training people who are new to firearms, and those who would like to strengthen their marksmanship and practical shooting skills.  Kamil regularly competes in USPSA pistol matches in Frederick, MD and surrounding areas and is committed to helping more Marylanders discover and enjoy the shooting sports.
Kamil's teaching style is professional, polite, and fun, and he focuses on building the confidence of his students.  He excels at finding creative ways to communicate information and to ensure that each student's training goals are met.  He believes that anyone can be taught to use a firearm properly and safely, if they come with an open mind and a desire to learn.