Current HQL Class Schedule
Next available classes:
Saturday, 9/7/19, from 9am-1pm
Saturday, 10/19/19, from 9am-1pm
Location:  The Machine Gun Nest classroom and indoor range.  7910 Reichs Ford Rd, Frederick, MD 21704
Cost:  $100, includes range time.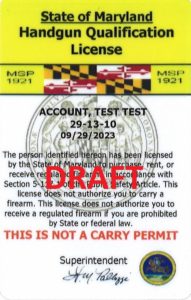 Group Discount:  If you register with one or more friends, each of you will receive 10% off!
Holiday Gift Certificate Special! -  Purchase a gift certificate for my HQL class for only $90 per person, from now until the end of 2017.
Each gift certificate is redeemable for admission to any of my available HQL classes in 2018 at The Machine Gun Nest classroom and indoor range in Frederick, MD.  Includes choice of festive gift card holder and shipping is free to any address in the continental US.  Email me for details!
Registration info:  Email me at krdefensetraining@gmail.com to reserve your spot.
Tell me your full name, as you would like it to appear on your certificate, and which of the above dates you prefer.  I'll send you an invoice via PayPal.  Once payment is submitted, your spot is reserved!
---
Effective October 1, 2013, most residents of the State of Maryland who wish to purchase a regulated firearm (handgun) must apply for a HQL license.  There are some exceptions:
If you are active, retired, or honorably discharged from the US Armed Services, lawfully purchased or registered a handgun before October 2013, or have completed a hunter safety course in the past 3 years, you may not need this training.
Please check out my FAQ page to see if you qualify for an exemption.  Feel free to email me if you have questions about the training requirements.
I'm happy to offer this training to everyone, as you will still learn valuable skills and knowledge, but I want everyone to be aware of the training requirements before they sign up.
Classroom Instruction:
Unit 1: MD Firearms Laws (~30 min)
Unit 2: Firearms Safety (~30 min)
Unit 3: Pistol Parts and Function (~30 min)
Unit 4: Ammunition  (~30 min)
Unit 5: Fundamentals of Pistol Shooting (~60 min)
Live-Fire Instruction:
Unit 6: Live Fire Exercise (~60 min)
Each student will have the opportunity to fire a handgun at a target under the close supervision and guidance of an experienced instructor.
I have different handguns available for students to use, in calibers as low as .22LR.  If you have any specific needs (arthritis, small hands, etc.) please let me know and I'll bring something that will work for you.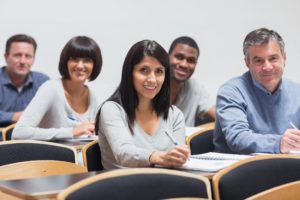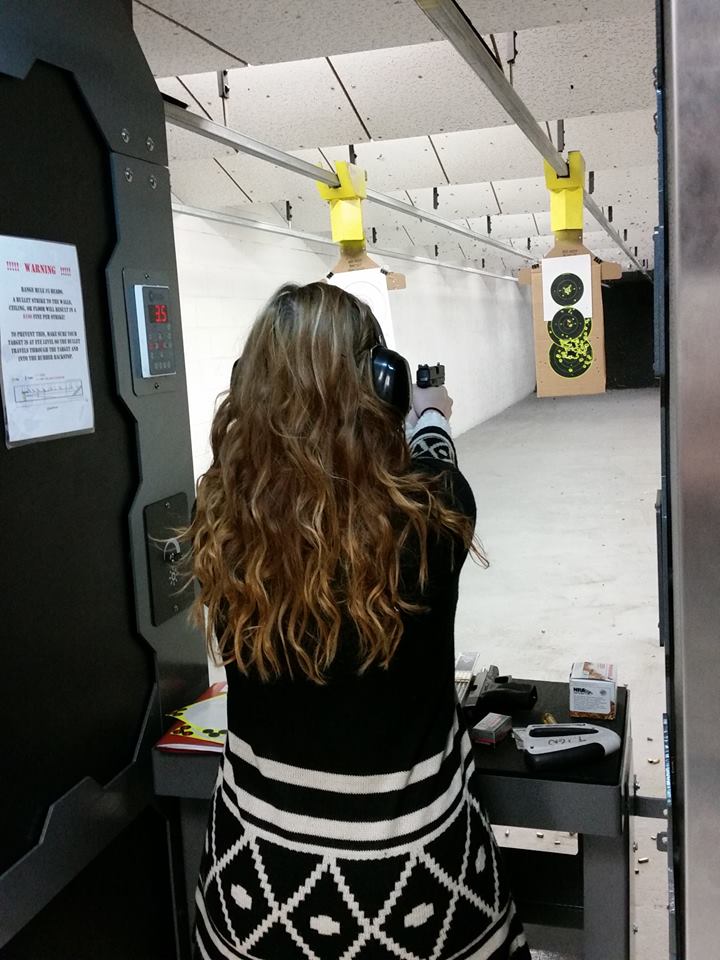 ---
What should I bring?
Bring a government-issued photo ID.  The range staff will need to see it before you are allowed to shoot at their facility.
You will need to get fingerprints done no more than 30 days before submitting your HQL application.  I recommend using the Frederick County Sheriff's Office.  They are open Tuesday-Thursday, 11am - 5pm, no appointment required.  For more info about their services and fees, click here.
All other materials will be provided including:
Eye and ear protection (or bring your own)
Handguns and ammunition
Targets
DO NOT bring firearms or ammunition into the classroom.